---
Introduction
Employer - workers' representatives negotiations in a company
Pixabay free image
Collectively, through Unions, workers have more power. Especially when it comes to sit at the table with employers to bargain for better working conditions. Everywhere in the world, Unions have always negotiated on behalf of workers fairer wages and better employment terms – that's their job!
Collective bargaining between employers and trade unions is a key mean to achieve a larger labour protection and to reduce inequality in the workplace.
The result of negotiations is an agreement that governs all different areas crucial to a good work environment, like salary, workers' tasks, safety, benefits, holidays, working hours, career, etc. Furthermore, such agreements set the procedures for the management of problematic issues and conflicts (how the two parts will jointly address work issues and resolve possible disputes that arise between them).
There are issues which each employee working for and employer should address so as to learn what are the duties and the rights as a worker in the company, reminding that each worker sharing a similar working activities are considered under the same umbrella of rights and duties.
Task
Worker in an European factory
Pixabay free image
Your task is to fairly understand which are the trade union regulations and, accordingly, your rights with regards to the job you are doing or which has been offered to you. The know how you will develop in this module refer to the following areas:
Collective agreement: what is the agreement that union representatives have signed with labour giver representatives so as to protect your work, define the fairest conditions in terms of time and wage, guarantee physical safety, recognise allowances. Which are the requirements on the employee in order to respect as well this agreement?
Specific agreement: your employer and the union representatives of your company have probably negotiated further detailed features which apply specifically to your organisation and the type of job you and your colleagues are doing. It is good to know which are aspects touched by this specific negotiation
Rights and duties: you shall be always aware of what is mandatorily required by you in terms of duties and as well be aware of the employer duties towards you as a worker.
Procedures: it is also important to learn how to move and what are the necessary steps to be done in order to act properly and according to the agreement while you are working so as to comply with the requirements. At the same time, in case some issues concern you, you shall also know what to do and to whom refer so that your rights as a worker are properly respected and addressed.
In particular, you should grasp the following:
If, for the working activity you are doing, there is a national employment agreement
If, for the work you are doing, there is a business agreement
Which is the minimum wage
How many hours per week are you requested to work
How many off working days (holidays) you can benefit from
Which are your rights in particular circumstances such as illness, maternity/paternity, etc.
Which are your rights and which are your duties so as to guarantee your safety and other colleagues safety on the job
Who can help you to safeguard your rights within and outside your working place.
Process
Go through the following exercise:
Exercise n° 1:
Search on the internet the description (text) of the national employment agreement referring to your business sector
Search for information regarding a business agreement in your company which shall integrate the national one: if it exists, try to get it.
Exercise n° 2:
Search on the internet the main trade unions existing in your city; take note of the location of their offices and office hours open to the public.
Search information if, in your company, there are trade union delegates and get in contact with one of them.
Exercise n° 3:
Reading the national employment agreement and eventually also the business agreement of your organisation, and interviewing union officers and the union delegates of your company, collect as many information possible regarding the following aspects of your working position in your company:

Minimum wage
Weekly working hours (i.e. regular and possibly extraordinary work)
Holidays: how many days per year, in which period of the year you can benefit from them, how to you agree with your company on the period to benefit from these days
What do you need to do in case you get ill so as to notify your company about your possible absence from work
In case of illness, is your salary reduces? How?
In case your illness is long-lasting, for how long is your company committed to hold your working position?
If you are a woman, which are your rights at time of maternity?
If you are a man, which are your rights at time of paternity?
Which information shall your company share with you so as to enable you to safeguard your health and safety while working?
Conclusion
Congratulation! Now you know your fundamental rights as a worker, recognized by formal Agreements established by the Companies' representatives and the Unions. At the same time you have also become aware of what are your duties and what can be requested to you by your employer. Both, duties and rights, shall function as a frame of reference for the stability and fairness in what you are going to perform in your working environment.
Evaluation
Learning Outcomes:
• At the end of the learning process, the learner has acquired a basic, but strong knowledge of his / her rights and duties as worker.
Knowledge Acquired:
• Basic knowledge on the structure and contents of the National employment agreement
• If existing, basic knowledge on the structure and contents of the agreement signed by his / her Company and Unions
• Knowledge of tools and procedures for the respect of recognized workers' rights.
Skills Acquired:
• To interview and discuss with Unions' officers and delegates.
• To search on the Internet documents and information regarding workers' rights.
• To compare the formal rules with the actual reality.
Competences Acquired:
• To check the coherence between the actual work conditions and the rights guaranteed by the established Agreements.
• Problem solving: to individuate objectives and strategies to improve the work conditions.
Resources
Links
Documents
1. Role of the trade unions & management associations and their present trend in India
2. The Effect of Trade Unionism on Workers
3. Rights and responsibilities of employees
4. Fundamental rights at work and international standards
Videos
Warning
: file_get_contents(http://youtube.com/get_video_info?video_id=GZwQn4G18_M): failed to open stream: HTTP request failed! HTTP/1.0 429 Too Many Requests in
/home/migreatoer/public_html/tmp/sourcerer_php_d3ca2fcf86f74b52044f33d9724ab81e
on line
10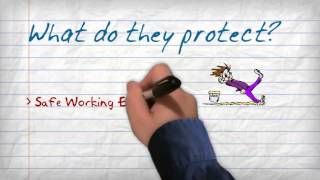 Warning
: file_get_contents(http://youtube.com/get_video_info?video_id=h-VdeIZPDQo): failed to open stream: HTTP request failed! HTTP/1.0 429 Too Many Requests in
/home/migreatoer/public_html/tmp/sourcerer_php_7dba18ae531f9114ba4cb74a0f16ce91
on line
10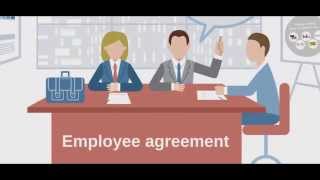 Warning
: file_get_contents(http://youtube.com/get_video_info?video_id=hzNv8Cgknko): failed to open stream: HTTP request failed! HTTP/1.0 429 Too Many Requests in
/home/migreatoer/public_html/tmp/sourcerer_php_626241fcb1a2237a2328145d84a2602e
on line
10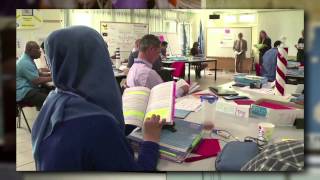 Warning
: file_get_contents(http://youtube.com/get_video_info?video_id=gPPeDO4dMRA ): failed to open stream: HTTP request failed! HTTP/1.0 429 Too Many Requests in
/home/migreatoer/public_html/tmp/sourcerer_php_133ff4265f17f0d3c94aa71d764305ad
on line
10
Warning
: file_get_contents(http://youtube.com/get_video_info?video_id=g-W5z97dZ88 ): failed to open stream: HTTP request failed! HTTP/1.0 429 Too Many Requests in
/home/migreatoer/public_html/tmp/sourcerer_php_b4b38008be03cc1389d5e4d58b93fdf3
on line
10
Other
Employees rights and responsibilities: https://www.youtube.com/watch?v=_h06XvaYnqo